Arkivert serier ("Inaktiv feed" status)
When? This feed was archived on March&nbsp16,&nbsp2022&nbsp19:45 (). Last successful fetch was on January&nbsp14,&nbsp2022&nbsp13:04 ()
Why? Inaktiv feed status. Våre servere kunne ikke hente en gyldig podcast feed for en vedvarende periode.
What now? You might be able to find a more up-to-date version using the search function. This series will no longer be checked for updates. If you believe this to be in error, please check if the publisher's feed link below is valid and contact support to request the feed be restored or if you have any other concerns about this.
Manage episode 233115255 series 1023379
Av
TESCO GERMANY
oppdaget av Player FM og vårt samfunn — opphavsrett er eid av utgiveren, ikke Plaer FM, og lyd streames direkte fra deres servere. Trykk på Abonner knappen for å spore oppdateringer i Player FM, eller lim inn feed URLen til andre podcast apper.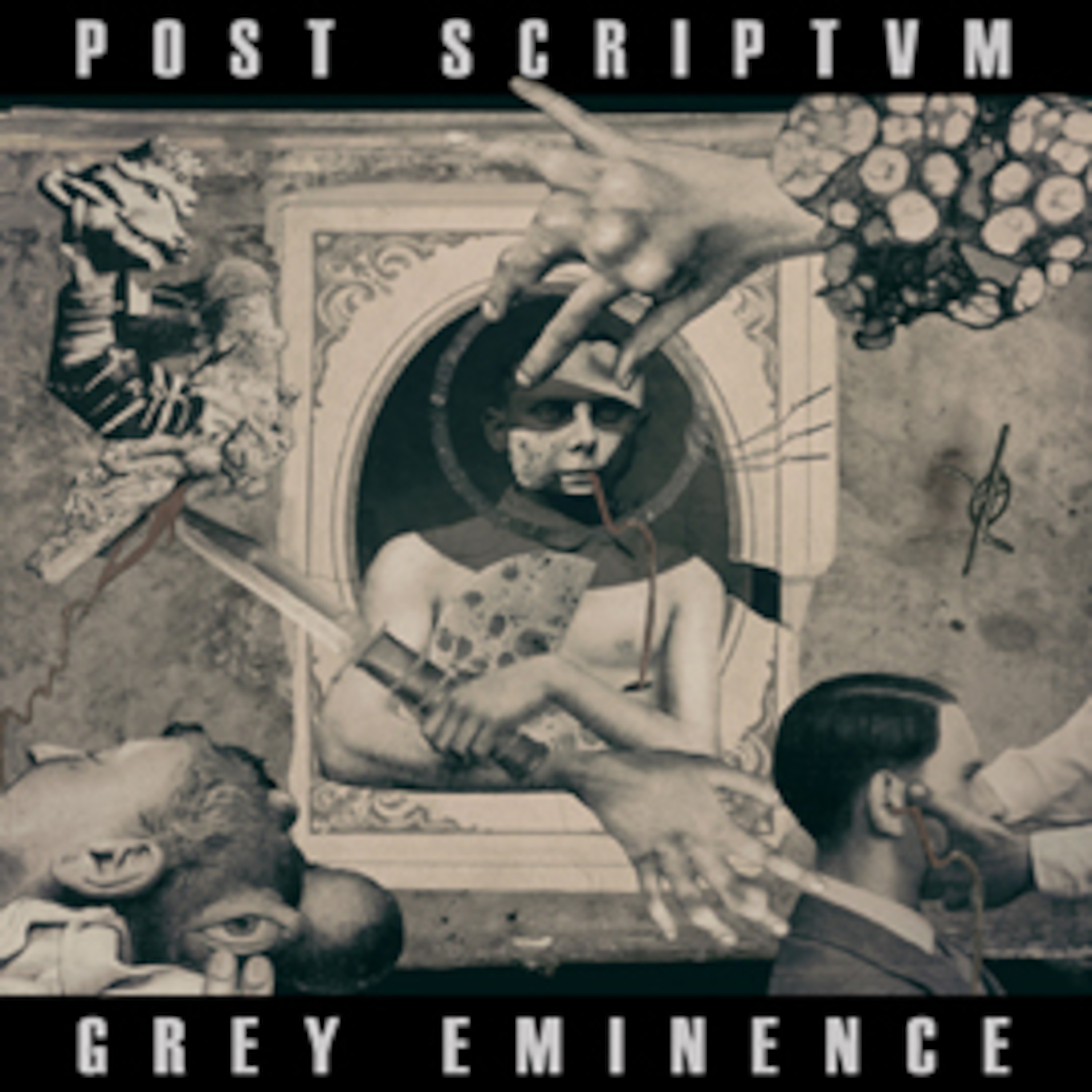 Over the past years
Post Scriptvm
developed more and more to a band that break the dark ambient genre - their music generates experimental and industrial even power electronics tunes. Since their first releases
Marginal Existence
and
Raspad
the are well established. This mix should give a preview ontheir latest album.
4th full-length offering from these masters of existential necroindustrial.
Grey Eminence
is a meditation on the clandestine forces laboring tirelessly to prevent humanity from achieving its ultimate spiritual goals. Eight completely focused and meticulously executed compositions akin to an emotionally stirring haunted carousel ride through the vibrant, surreal and grotesque mental imagery, netherworld of paranoid illusions, mystic transmissions, secret rituals, somber and horrific visions of a civilization in decline. The lethargic torpors of ebbing and flowing analog pulsations and textures, augmented with obscure samples, acoustic string and percussion instruments alternate with violent hailstorms of rusted scrap metal, moans of apocalyptic machinery and serpentine invocations. Mastered by Andreas Wanhmann of Fir§t Law. Founded in New York City in 1999
Post Scriptvm
creates bleak electronic music spanning a variety of post-industrial genres and described by the reviewers as concertedly dreamlike, mesmerizing, claustrophobic, and disturbing. Post Scriptvm's releases possess the emotional dynamics of a manic-depressive disorder. The compositions flow from eerie, hypnotizing death ambient structures to the visceral intensity of industrial noise, invoking surreal, Kafkaesque mental imagery as well as an overwhelming anguish of metaphysical horror. Post Scriptvm released material via various labels in the USA, Italy, France and Germany. The project is best known for their releases on Jerome Nougaillons (
Propergol
) label Hermetique and the most recent, critically acclaimed album "Raspad", out on Tesco Organization, as well as their well-received live performances at several industrial music festivals in USA and in Europe. For more information please visit
www.postscriptvm.com
Tracks: 1. Bell Glass Dome 2. Abortion of Memory 3. Tarantulla Pattern 4. Nausea Vortex 5. Upon Decadent Scum 6. Rauschnarkoz 7. Homo Spectator 8. White Shamans EAN: 4038846000799 TESCO ORGANISATION (TESCO 079) MySpace:
www.myspace.com/postscriptvm
visit us:
www.tesco-germany.com
36 episoder