Arkivert serier ("Inaktiv feed" status)
When? This feed was archived on March&nbsp16,&nbsp2022&nbsp19:45 (). Last successful fetch was on January&nbsp14,&nbsp2022&nbsp13:04 ()
Why? Inaktiv feed status. Våre servere kunne ikke hente en gyldig podcast feed for en vedvarende periode.
What now? You might be able to find a more up-to-date version using the search function. This series will no longer be checked for updates. If you believe this to be in error, please check if the publisher's feed link below is valid and contact support to request the feed be restored or if you have any other concerns about this.
Manage episode 233115251 series 1023379
Av
TESCO GERMANY
oppdaget av Player FM og vårt samfunn — opphavsrett er eid av utgiveren, ikke Plaer FM, og lyd streames direkte fra deres servere. Trykk på Abonner knappen for å spore oppdateringer i Player FM, eller lim inn feed URLen til andre podcast apper.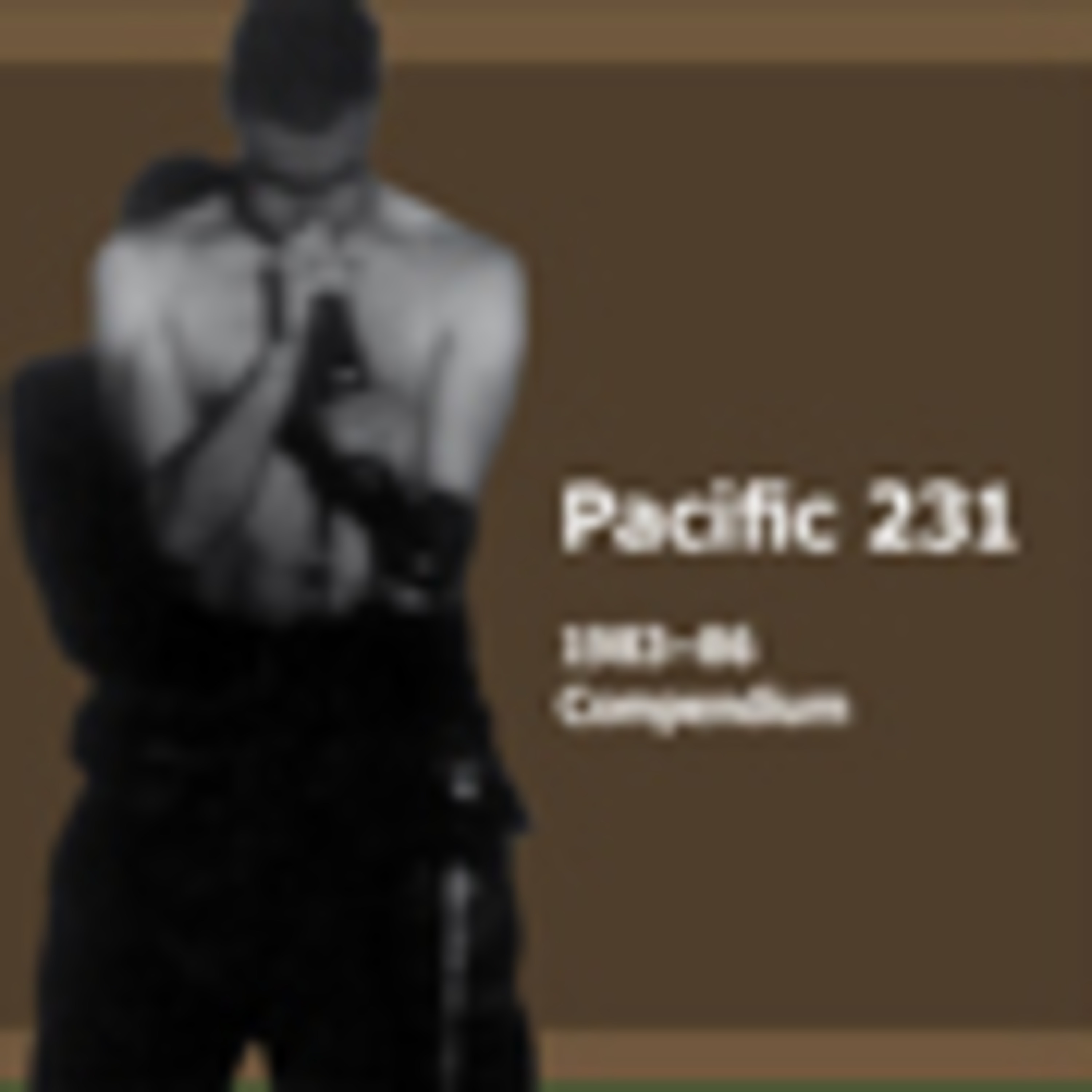 RELEASE DATE: end October!
Pacific 231
is active since 1981, starting with a limited edition Psychic Euthanasia tape recorded in total stereo,
Pacific 231
was involved into VP 231 for a few years alongside Vox Populi!. His first LP "Unusual Perversions" was released in 1984. After some references, VP 231 was terminated following the double LP L'Enfer est Intime international compilation. Today,
Pacific 231
is the co-producer on all his productions. From 1987 "Power Assume" second LP on Bunker Records in Canada to his most recent release !
This DCD Compendium* is a selective collection of early 80's Pacific 231 works.
More than 48 hours of recordings coming from reel-to-reel tapes has been unveiled and carefully converted to recover two hours worth of material. The production has been split
in two parts as the 1st CD is Studio and the 2nd is Live. As a matter of interest, for the "Unusual Perversions" fans out there, a good percentage of the archives are circa 1984 and unreleased.
* A compendium is a concise, yet comprehensive compilation of a body of knowledge.
A compendium may summarize a larger work.
EAN: 4038846200175 (functional 017)
TRACKLIST
CD 1:
Studio Data Archive 1
Studio Data Archive 2
Studio Data Archive 3
Studio Data Archive 4
Studio Data Archive 5
Studio Data Archive 6
CD 2:
Live Data Archive 1
Live Data Archive 2
Live Data Archive 3
Live Data Archive 4
Live Data Archive 5
VISIT
PACIFIC 231
ON MY SPACE:
www.myspace.com/pacific231
functional 017
visit us:
www.tesco-germany.com
36 episoder