Fetch error
Hmmm there seems to be a problem fetching this series right now. Last successful fetch was on July&nbsp16,&nbsp2021&nbsp02:08 ()
What now? This series will be checked again in the next day. If you believe it should be working, please verify the publisher's feed link below is valid and includes actual episode links. You can contact support to request the feed be immediately fetched.
Manage episode 282756784 series 2555099
Av
newcastlefootball.net
oppdaget av Player FM og vårt samfunn — opphavsrett er eid av utgiveren, ikke Plaer FM, og lyd streames direkte fra deres servere. Trykk på Abonner knappen for å spore oppdateringer i Player FM, eller lim inn feed URLen til andre podcast apper.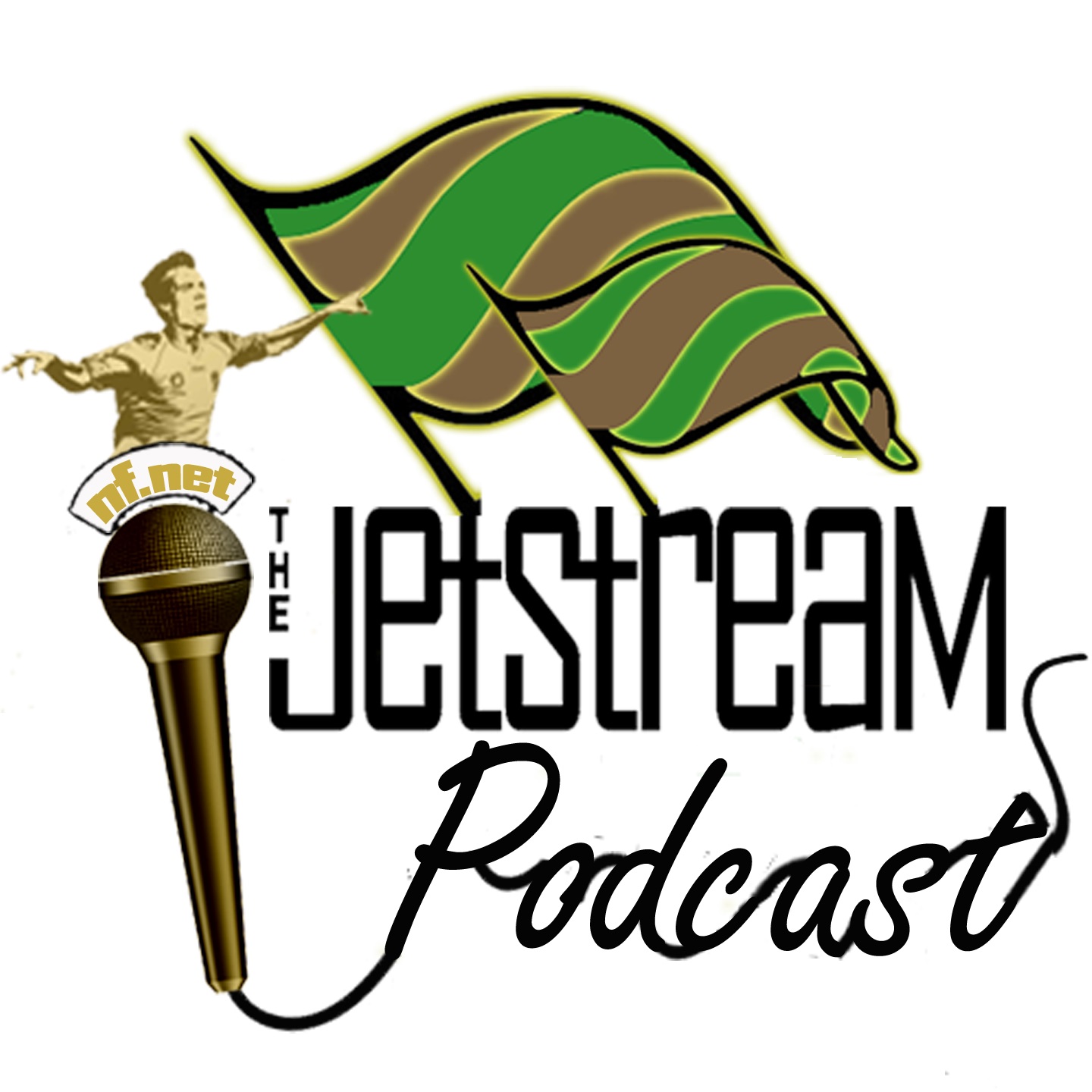 Matt (@ego2k) and Andy (@AJLane1) join Dr Emma (@Synapse101) to review the double header that saw the @NewcastleJetsFC men go down to the @mfcbulls and the women's draw with @BrisbaneRoar. They also preview the rescheduled round 7 match, with the Jets men facing a quick turnaround and taking their turn against @BrisbaneRoar on Wednesday. They also discuss the W-Jets who will take on @wswanderersfc on Saturday.
**We are now available to listen on Football Nation Radio!!! The Jetstream will be broadcast Thursdays at midday on FNR, to listen please visit https://t.co/2ut9EjmQ1o OR search FNR on TuneIn OR download the FNR app**
If you haven't already, you can subscribe to the podcast feed via Itunes, Android or using the RSS feed for any other platform. You can also search for "jetstream podcast" via your podcasting app. You can also subscribe & listen via Spotify, Google, Podbean, TuneIn & Stitcher. Links are below.
Please give us an Itunes review and we will read it out during the podcast!!
If you are enjoying the content and can help us to spread the word, please share the episodes on your social media platforms. We are really targeting this season to increase our listenership and word of mouth amongst supporters is the best way to help that along.
Subscription links and all previous episodes are all available at our podcast landing page newcastlefootball.net/podcast
**The Jetstream Podcast is now also available via multiple platforms**
Spotify – https://open.spotify.com/show/7uKhVVcRfGscNuc0jDrHzG to open & subscribe via your Spotify app
Stitcher – http://www.stitcher.com/s?fid=81552&refid=stpr to open & subscribe via your Stitcher app
TuneIn – http://tun.in/pjbLE to open & subscribe via your TuneIn app
Google Podcasts – https://www.google.com/podcasts?feed=aHR0cHM6Ly93d3cubmV3Y2FzdGxlZm9vdGJhbGwubmV0L2hvbWUvZmVlZC9wb2RjYXN0Lw to open & subscribe via your Google Podcasts app
You can also find us on podbean, Podcasts.com & Blubrry.com by searching "Jetstream"
We invite all listeners to send us any questions, comments, feedback, topics, etc you might have:
Facebook – facebook.com/JetstreamNewy
Twitter – @JetstreamNewy
Instagram – @JetstreamNewy
email – podcast@newcastlefootball.net
Join the forums at newcastlefootball.net and go to The Jetstream subforum.
Please check out our Facebook LIVE broadcasts via our Facebook Page facebook.com/JetstreamNewy
You can also subscribe to our YouTube channel here https://www.youtube.com/channel/UCA7bRkewmMXTrcB9Eq3vJ1A we are now cross-posting video content to the YouTube channel – so please hit that subscribe button!!
Facebook and YouTube video channel links and previous video articles are located on our TV landing page newcastlefootball.net/tv
The post
The Jetstream Review S16Rd4 Preview Rd7 – Tenacity! That's the word!
first appeared on
newcastlefootball.net
.
123 episoder